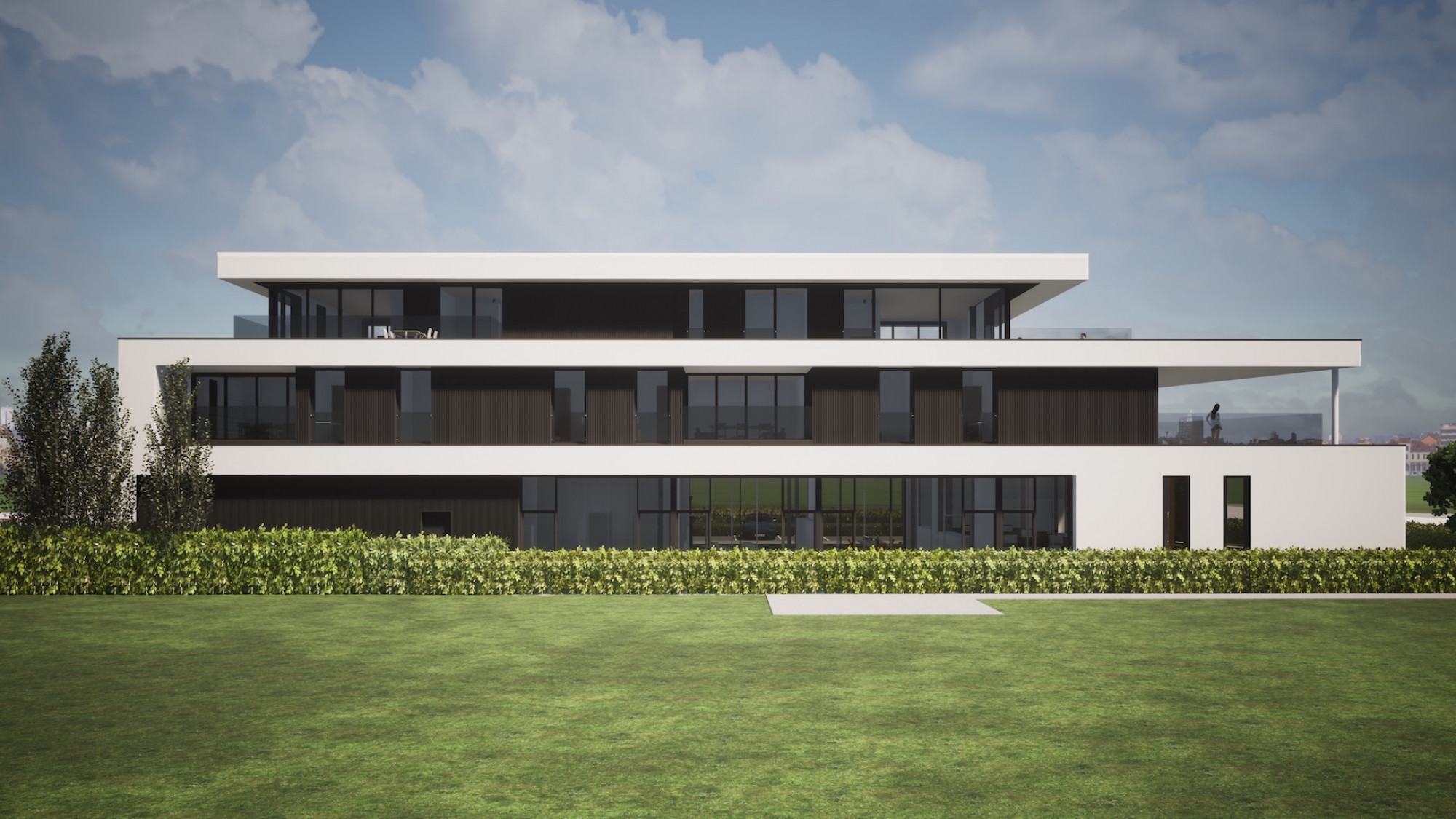 PRO 19
Pronel, a specialist in brand marketing products, entrusted us with the design of their new construction project. The well-known family business from Rumst will soon move to the other side of the street to start a next chapter there. They will settle in a particularly interesting sight location, on the corner of Antwerpsesteenweg and Bussestraat, the former address of the famous Misty nightclub.

The new building contains a business on the ground floor and 7 apartments above, spread over the first and second floors. A functional height of the warehouse translates into an open spacious showroom with open-plan office. When approaching the building from the Antwerpsesteenweg, this beam volume ensures clear legibility of the ground floor. By working with only 2 materials, the entire facade image continues to radiate a sleek tranquility. White architectural concrete emphasizes the commercial building and the associated trademark on the ground floor and then winds upwards over the rest of the floors to also serve as permanent sun protection. The other material is anthracite-colored aluminum and is reflected in the exterior joinery, the eaves and the profiled facade cladding.
Current and future sustainability needs are met by providing charging points for electric cars and ample bicycle storage. The roof fulfills its function as a technically equipped fifth facade, with photovoltaic or solar panels and air-water heat pumps hidden from view.
The building was drawn at the back of the plot to guarantee maximum openness and safety of the intersection and to give back space to the public domain. In a later phase, a landscape architect is appointed to help design this outdoor space in a qualitative way and to further highlight the project.