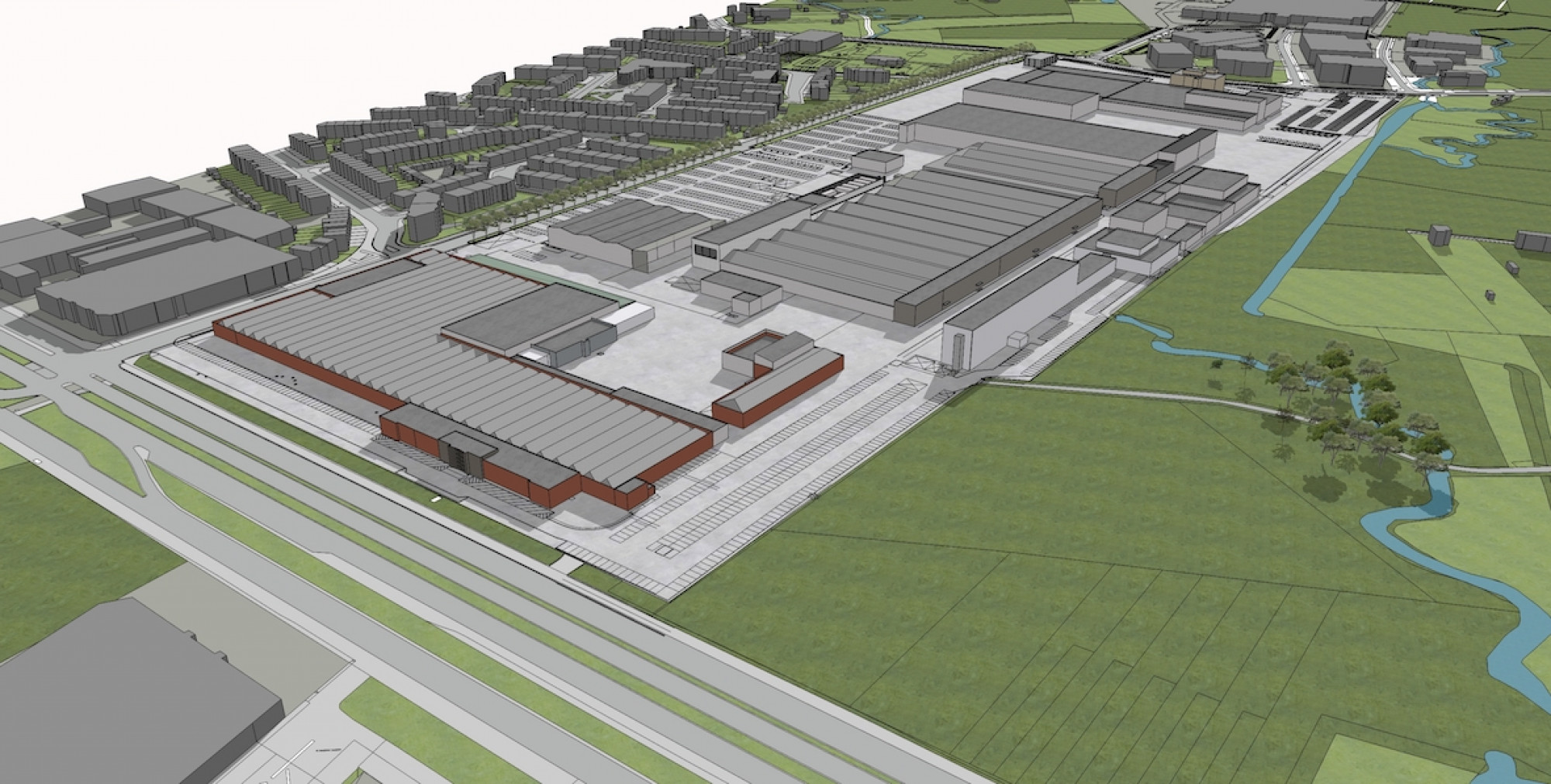 ATL 19
Mortelmans van tricht architecten had the opportunity to design a new building for Atlas Copco in Wilrijk in the heart of the site. An old canopy at the so-called "B-shop" is being demolished to make way for - once again - a compact stacking of functions: the semi-automatic warehouse for incoming goods and internal distribution, a brand-new assembly and assembly line, additional training and meeting rooms, bottle stations and an oversized technical floor are being bundled together. The narrow, elongated and tall building also serves as an integral acoustic buffer that shields the noise of new and existing installations from the residential area to the north of the site.
We took into account the high standards of (fire) safety, sustainability and recyclability that apply within the group. As a result, internal audits led to an integrated vision of energy needs and reuse, the results of which will be implemented in this building. Space will also be provided for the installation of solar panels and an extra large rainwater buffer to which part of the existing buildings will be connected in order to be able to reuse additional rainwater.
From a scarcity of free space, a search was made for the most compact possible switching and stacking of the required spaces. The whole is summed up in a facade of sturdy concrete natural-coloured panels and joinery in black lacquered steel and aluminium. Spacious windows and indoor covered terraces give light, air and love to the employees working on the office floor: even on a rainy day they can have lunch outside safely, quietly and dryly in the middle of the site.