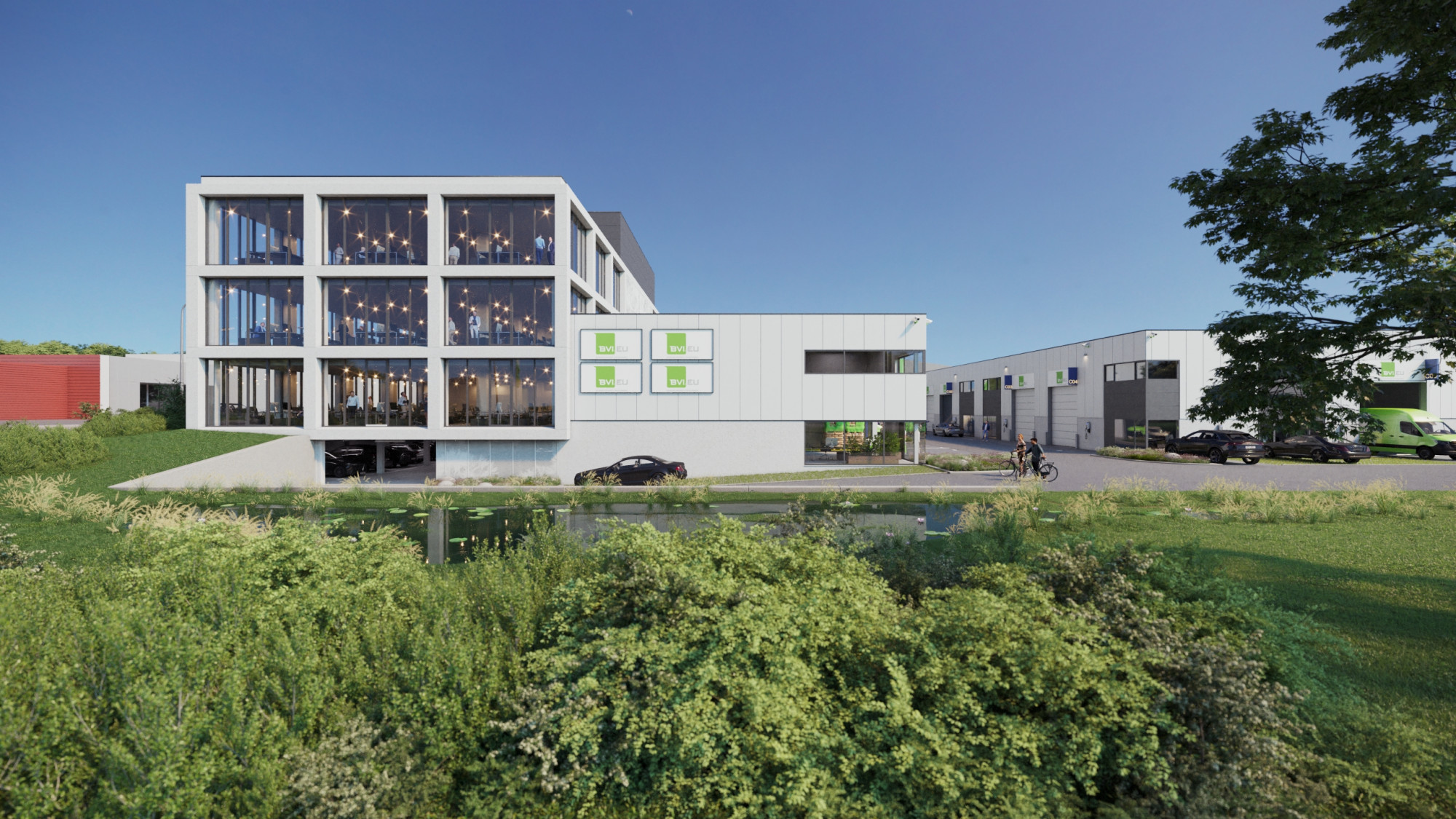 NIV 20
Surrounded by greenery, just outside the city, lies the industrial area of Nivelles. BVI asked us to draw a design for an unexplored corner lot in this area.
With 21 multifunctional, flexible and connectable units, the development is in line with the high-tech industry that is present on the site. The spaces can function as a test lab or research space, but more traditional businesses can also find a home there.
The building at the front has two floors and combines all office functions for the units: in addition to space for an office, there is a communal meeting room, utilities, a bicycle shed and a semi-underground parking. Although the 2 buildings are drawn separately, communication is possible: a research setup in a unit can be perfectly followed up in the office.
Not only is it more sustainable to bundle functions, it also ensures that employees can work in a pleasant, bright environment. The office building is designed with large glass areas and has a great visibility from the busy regional road next to the corner lot.