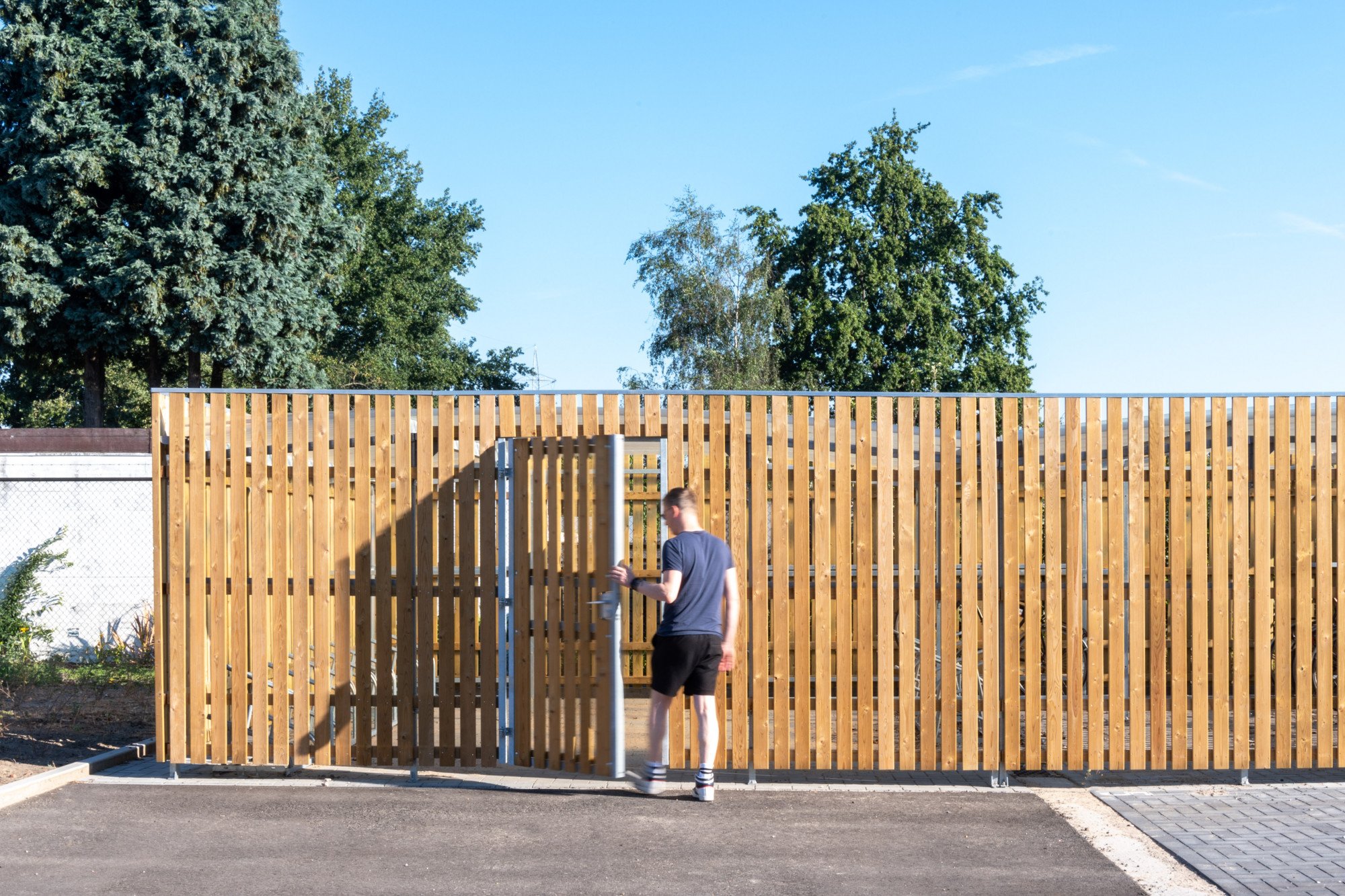 WIJN 17
For Jeni Real Estate we were asked to think about a new interpretation of the site of Erea in Wijnegem. After more than 80 years, the transformer builder - where more than 300 Wijnegem residents once worked - has gradually become encapsulated on one side in the residential fabric of the western Wijnegem periphery. On the other side, the company borders the well-known Fortvlakte: official forest area, even though there is no tree. This strategic location - close to the shopping centre, at the gateway to Wijnegem - is easily accessible by car, tram, bus or bicycle and makes it an excellent location for unhindered activity close to the residential area.
We are taking a nice step towards the desired interweaving in which economic activity and light manufacturing industry mix with living and living together.
Erea itself keeps house in one of the buildings. The other buildings are being redeveloped with new activities. In addition to the adjoining houses and vegetable gardens, a significant zone will be softened and planted with greenery. There will be more greenery than there was, in the right place and with the right added value for both the new businesses and the existing neighbourhood.
The fact that this development was sold out barely a few weeks after permission was granted is the best proof that the right answer was given to a clearly present need. We are pleased that we can create space for a new and fertile ecosystem for entrepreneurs, daredevils and doers.